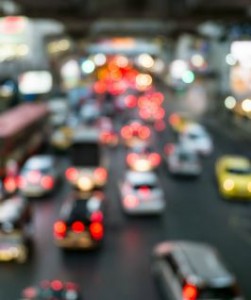 Your blog is crucial to creating an online presence for your business. But just posting content on your blog doesn't mean that people will necessarily come to your site. You need to pursue the audience and give them a reason to read what you have to say.
Here are 9 Ideas to Bring Traffic to your Blog:
1. Fresh Content
If visitors to your blog don't see new content, they will stop coming. Update your blog content at least once a week. You can write several posts ahead of time and upload or schedule them at the appropriate times.
2. Article Marketing
You can repurpose your blog into a longer article and submit it to article directories. Use the resource box to link to your blog so people can find you. Ezinearticles.com is a great site for posting articles.
3. Social Networking
Post an update in all the networking sites where your ideal client hangs out. Join groups and post updates there as well.
4. Word of Mouth
Spread the word about your blog. Talk to friends, family and even strangers. Give out business cards that have your blog address on them.
5. RSS Feeds
RSS stands for "Really Simple Syndication." Readers can subscribe to your feed and get email updates when new content is posted. It is an easy way to remind them to keep up with your blog.
6. Forums
Become a member of forums in your niche to meet new people and share ideas. You can add a link to your blog in the signature line so others can find you.
7. Other Blogs
Show your appreciation to those who visit you by also posting meaningful comments on their blogs. It is a kindness that shows others you are not just out to promote your business alone. But you can add links to your blog in your comments. Another tip is to find out if there are blogs that speak to your ideal audience (other than a competitor) and offer to be a guest blogger, and invite them to be s guest blogger on yours.
8. SEO Marketing
In all your content, use relevant keywords. Base your keywords on research of the most popular words used in search engines for your niche. But don't overdo use of keywords. Keyword density of 3-10% is good for getting higher page rankings in search engines. Your content should always sound natural and conversational.
9. Social Bookmarking
Submit your posts to social bookmarking sites so that others who are members of those sites to track you back to your blog. Top sites include Digg, Reddit, StumbleUpon and Tumblr.
In all cases, remember that providing valuable content will be more effective in the long run than just selling. Using any of these ideas will move traffic in your direction and build a following of raving fans!
What ideas do you have for driving traffic to your blog? Please comment below.
Deidra Miller
Administrative and Marketing Consultant