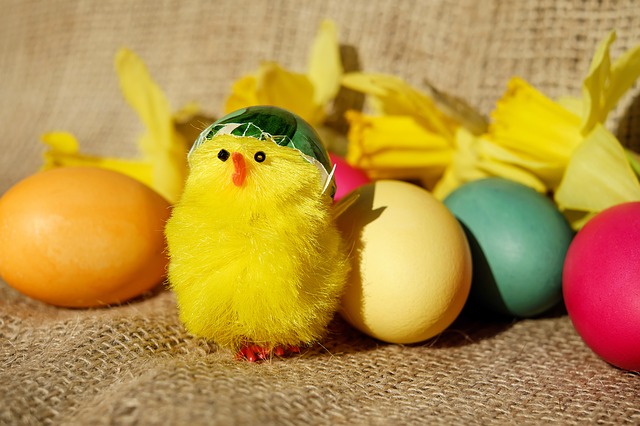 Thanks so much to guest blogger Yvonne A. Jones
for this excellent post!
One of the biggest marketing mistakes business owners make is not knowing how to identify their ideal client. Many times this is a challenge for Solopreneurs who are just starting their business, but surprisingly, established business owners often do not know how to identify their ideal client.
The Challenge to Identify Your Ideal Client
The challenge to identify your ideal client often stems from the fact that you believe that your service or product is for everyone. "Everyone can use my health products." Further, the training received from companies, especially in Direct Sales, foster the notion that "everyone" can benefit from your products.
While working in Corporate America, I discovered and fell in love with a line of skin care, which I still use today. I was a Consultant for 14 years and enjoyed sharing the products, as well as teaching skin care, because I saw the difference it made to enhance the natural beauty of a woman's skin. In all those years I was taught that "every woman with skin" was my ideal customer.
In reality that was not the case. While there were products that could benefit girls from 12 years old all the way to older women with mature skin, I discovered, about 10 years in the business, that my ideal customer was a woman 40 and above (with specific criteria), who was concerned about aging skin and whose focus was on anti-aging products. It turned out that this description fit the women who had been my customers for over five years, and some from when I started my business.
Recently, I met an insurance salesman at a networking event and asked how he would describe his ideal client so that I'd know who to refer to him. His answer? "Everyone, because everyone can use insurance." As I kept asking questions to help him understand the importance of being specific, he discovered that because of the range of products he sold, his ideal client is a small business owner who's married/in a relationship and owns his own home. Let's break this down:
Small business owner = no life insurance provided by an employer (self-employed)
Owns a home = Home Insurance
Married/In a Relationship = multiple Motor Vehicle Insurance.
With a bundled package the insured saves more and the Agent's sales will increase.
In each situation mentioned above, many other people could use these products. You can sell to many others who do not meet all the criteria. However, your products or services that represent your brand will not appeal to everyone. That could be due to cost or need.
More important, when you try to reach everyone, rather than narrowing your focus to your truly ideal client, you dilute your message, making it even less likely that those perfect customers will find you. Even worse, when your message is diluted, it will reach no one.
How Can a Startup Define Your Ideal Client?
As a startup, it can seem an impossible task to define your ideal client. Here are three points to give you a head start:
1. Gender. Is your audience male or female? While men and women might both read and enjoy your content—and even buy your products—you will most likely find that your market is skewed heavily one way or the other. Men and women are different, and they are affected by stories and branding in very different ways, so what appeals to a man will not always appeal to a woman. Look around at some of the brands you buy, and you'll quickly see how they form their messages to appeal to one or the other, but very rarely both at the same time.
2. Goals. What does your client hope to achieve, and how do your products and services help her to realize those goals? You must take time to discover your client and prospective clients' goals and what challenges they may be experiencing in achieving those goals so that you can provide and offer solutions.
3. His or Her Stage in the Journey. Is she a beginner or well along on the path? How you speak, how you write, what marketing methods you use, and even what prices you charge will all be determined by your ideal client's level of knowledge and sophistication. Being very clear on this will allow you to reach your market effectively so that you'll know what they need at different stages in the journey.
Conclusion
As your business grows, your clients will tell you what they want through the products and services they purchase. They'll tell you by following or not following you on social media. They'll tell you by commenting on your blog and asking questions that are relevant to them.
In addition, spend some time studying your competition so that you can learn what they're doing well. You can also gain insight into what's missing in the market so you can fill the gap once you understand clearly how to identify your ideal clients.
About the Author: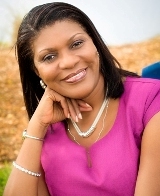 Yvonne A Jones is a Certified Strategy and Accountability Coach and Mentor, and Founder of 50 and Wiser Coaching. Her favorite clients are highly-motivated Entrepreneurs 50 and Wiser and Service-Based Small Business Owners, including existing and emerging Coaches and Consultants. She's also an Online Marketing Strategist, Client Relationship Specialist and Best-Selling Author.
Yvonne supports her clients in developing a success mindset so they create strategies, build systems in their business, and get results fast! She believes that 'when you focus on relationships, the money will follow.'
Please visit her at www.YvonneAJones.com/50andWiser to claim your copy of "5 Common Reasons 'Passion to Profit' Businesses Fail And What To Do Instead."