Following Up Consistently and with Love

Tony Robbins said, "Success comes from taking the initiative and following up… persisting… eloquently expressing the depth of your love." I think this is a great way to think of following up, that it's not about selling but about helping your contacts resolve their problems and grow their business. Keeping your promises to contacts and regularly following up with them shows you care and want them to succeed, and helps establish the like part of the "know, like and trust" factor.
The National Sales Executive Association found that:
2-5% of sales are made on the 1st to 3rd contact
10% of sales are made on the 4th contact
80% of sales are made on the 5th-12th contact!
The money is in consistently following-up with your list. It keeps you top of mind when your contacts are in need of your product or service. If you don't keep in touch with your list, they'll forget about you and buy from someone else.
With your new leads, consistent communication enables you to establish your brand, let them know who you are, what your values are, and how you can solve their problems. New clients feel part of conversation with you and your community, and people love being part of a community. And it keeps your active clients paying attention to you and provides you ways to give relevant information and incentives to purchase your products and services.
Ways to follow up one-on-one:
Tell them about a book or article (send the link if it's online) that you think would be of interest (which means you have to know what will interest them), including to something you have written. Especially good is one that has to do with their personal interests, their business or what you have discussed with them.
Ask them to meet you for coffee or lunch.
Refer them to a prospect for their business.
Send a thank you note to welcome them or thank them for their business. You can even include a gift card.
Be creative and tailor your follow-up to that particular person. You can use several types of follow up.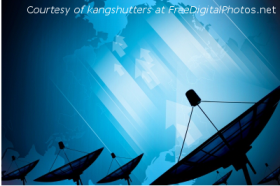 Ways to follow up to your entire list
To make sending blast communications easier, use an email marketing service. There are many options for every need and budget, and most even have tiered pricing to grow with you as your list grows. I highly recommend creating a production schedule. It can be just a simple calendar format in Word or Excel where you note the days you'll be sending each type of communication and what content to include in each.
Types of "eblasts" you can send to your list include:
Blogs: Post regularly with interesting content and schedule them to post on your social media sites using tools like Hootsuite (http://www.hootsuite.com). In your blog you could add a link to your lead capture page or opt in form to help grow your list.
Emails: Send at least once a week with new valuable content, even if it's just a quick tip or inspirational quote. You can also include a link back to your blog or other content that would be of interest to your readers. (More on emails in Part 2 of this series.)
E-newsletters: Send at least once a month, twice a month if you have enough valuable content to share. Many people recommend you include a personal note about you, but I, for one, find myself skipping past those notes to the feature article that was the subject of the email and that made me want to open the email in the first place.
Autoresponders: Email marketing services all have autoresponders, a series of as many pre-written emails as you want that go out at intervals you specify. You can send a series of emails with informative content such as an ongoing lesson; or a series leading up to your event they've registered for; or to introduce a new product or service including free ones. But don't send communications selling something as often as you provide valuable content. Remember the 80/20 rule: 80% of communications should be valuable content, no more than 20% selling.
Click here for Part 2 of this series, where I give more best practices strategies for following up and writing great emails.
I'd love to hear from you: What are your best tips for following up?