Ask the Experts Interviews

How You Can Use Video to Grow Your Business -
Without Even Getting in Front of a Camera!

Visual Content Marketing expert Susan Joy Schleef discusses why it's so important to be using video for business these days. Susan offers specific tips for developing your own strategy for using video to grow your business and easy action steps you can take today!
What you will learn:
How video generates more leads, grows your list, increases conversions, and builds your brand and your authority
How to overcome the common reasons why you're not using video yet in your business
Easy options for off-camera video and affordable ways to get them done quickly
The most important steps to take first for implementing your own video strategy
Ways that you can get started with video, even if you don't like being on camera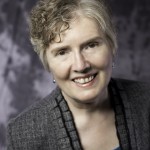 Susan Joy Schleef is an authority on Visual Content Marketing who specializes in presentation and video services for entrepreneurs, service professionals, and others with a message.
With 30+ years of teaching experience and nearly 10,000 hours creating and editing technical training videos, Susan knows how to engage and educate viewers and move them into action. She received the "Entrepreneur Award" from JT Foxx's Top One Coaching Organization in 2012.
Susan is passionate about her new outrageous goal: To help 100 small businesses start using video marketing in 2014.
Special Offer from Susan
for Ask the Experts Listeners

---
Deidra is owner of Magic Wing Administration, providing administrative consultation analyzing the administrative tasks of her clients' businesses. She works with her clients to determine how they can best create systems to manage those tasks so they have time to focus on the revenue-generating activities they do best to grow their business. One of her focus areas is customer resource management and follow-up.
Deidra is author of the forthcoming ebook "Entrepreneur Strategies: How to Optimize Your Business" and has published several articles with http://www.ezinearticles.com.
Deidra began her career in the corporate world, learning hands-on in various roles reporting to C-level executives – as executive assistant, office manager and project manager. But she decided to leave that path to follow her passion and use the skills she acquired to help entrepreneurs optimize their administrative work.