Ask the Experts Interviews

How to Be Your Own Banker
Learn what the banks don't want you to know
that can save you money!
For every one dollar a bank takes in on deposit, it can lend out 8 to 14 dollars in loans against that one dollar as collateral?
How much it's costing you to just let your money sit in non- or low-interest bearing accounts such as CDs?
How the power of compounding interest can increase your earnings?
How the banks want us to "park our money" and just let it grow, but they do just the opposite
How banks use a secret called the "Velocity of Money" to make money
How you can utilize the Velocity of Money to recapture the interest that you pay to banks and lending institutions
And much more!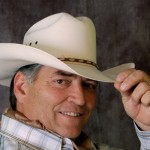 From spinning records to racing stock cars for charity to owning a concrete company, Marlon Call learned the risks and rewards of life and the power of contribution.
He found his calling in 1993 when he achieved the highest score possible on an insurance aptitude test. He quickly excelled in the industry and was rewarded by recognition twice - as All American and as an All Star during his first five years.
In 2004, Marlon hitched his wagon to his own guiding star and opened Call and Associates Insurance. Through his agency, Marlon was able to capitalize on his commitment to providing the right coverage to each individual client.

---
Deidra is owner of Magic Wing Administration, providing administrative consultation analyzing the administrative tasks of her clients' businesses. She works with her clients to determine how they can best create systems to manage those tasks so they have time to focus on the revenue-generating activities they do best to grow their business. One of her focus areas is customer resource management and follow-up.
Deidra is author of the forthcoming ebook "Entrepreneur Strategies: How to Optimize Your Business" and has published several articles with http://www.ezinearticles.com.
Deidra began her career in the corporate world, learning hands-on in various roles reporting to C-level executives – as executive assistant, office manager and project manager. But she decided to leave that path to follow her passion and use the skills she acquired to help entrepreneurs optimize their administrative work.