Ask the Experts Interviews

Six Tips to Managing Presentation Butterflies

Public speaking (both in person and online) is a great way for entrepreneurs and small business owners to become perceived as an expert in their field. Have you been wanting to include more public speaking in your business but you are nervous at the prospect?
If you are like most people, then public speaking or presenting is one of your major fears.  But let's think about it. Unless you are talking to yourself, you are doing what is known as public speaking. In our everyday lives, some sort of public speaking is a common occurrence.
To help bring your nervousness under control, Kelli will share strategies and techniques to manage your nerves. These tips are all designed to help you focus on your audience and their needs rather than on yourself and how you are feeling so you can deliver an effective and engaging presentation.
What you will learn:
How to analyze your audience so your presentation relates specifically to their needs
How to overcome the common reasons why you're not using video yet in your business
How organizing your presentation will help with nervousness
How to prepare and practice so you feel confident about your speech
Calming techniques to help tame those jitters
And much more!
About the Expert: Kelli Stonework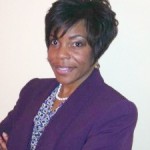 Kelli Stonework is the President/CEO of KYS Solutions, a communication skills training company specializing in helping individuals develop effective communication skills. She is a Certified SpeakersTrainingCamp® Instructor and a member of Toastmasters International. where she earned the Advanced Communicator Bronze and Advanced Leader Bronze awards.
Kelli is known for helping people dramatically improve their public speaking skills while building their confidence and self esteem. She uses a proven step-by-step approach to help individuals manage their anxiety of public speaking. She doesn't claim to get rid of your speaking butterflies; her goal is to get those butterflies flying in formation and in the right direction.
As a result of her over 25 years of experience delivering numerous presentations in the financial services industry, Kelli brings a unique perspective to how speaking skills can be applied to customer relationships.
In June 2016, for her work in helping women and families, Kelli was nominated to attend the United State of Women Summit initiated by the White House.
Kelli is author of Coping with the Presentation Butterflies and a contributing author of the Amazon Best Seller Daily Dose of Divine Inspirations for Mothers.
Special Offer from Kelli
for Ask the Experts Listeners
Contact Kelli to get her free special report Coping with the Presentation Butterflies and to schedule a 30-minute complimentary telephone consultation.

---
About the Host: Deidra Miller
Deidra is owner of Magic Wing Administration, providing administrative consultation analyzing the administrative tasks of her clients' businesses. She works with her clients to determine how they can best create systems to manage those tasks so they have time to focus on the revenue-generating activities they do best to grow their business. One of her focus areas is customer resource management and follow-up.
Deidra is author of the forthcoming ebook "Entrepreneur Strategies: How to Optimize Your Business" and has published several articles with http://www.ezinearticles.com.
Deidra began her career in the corporate world, learning hands-on in various roles reporting to C-level executives – as executive assistant, office manager and project manager. But she decided to leave that path to follow her passion and use the skills she acquired to help entrepreneurs optimize their administrative work.