Ask the Experts Interviews

Be the Master of Your Twitterverse

Gary Loper teaches hands-on Twitter strategies you can implement right now to get more leads and grow your business.
What you will learn:
Ways to create engagement with your community
How to become a great follower
How to make an impression and stand out from the crowd
How to find your target audience
And much more!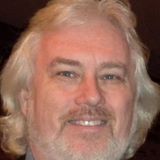 Gary Loper is a world leader on Twitter, with 160,000+ connections. He has been an entrepreneur for 18 years and has 30+ years of superior customer service experience. Gary is a certified YES! Energy Coach by financial strategist, bestselling author, leading entrepreneurial speaker and money expert Loral Langemeier. Gary has had media appearances on Blog Talk Radio, About 55, and various other media outlets. He is the author of the eBooks Master the Twitterverse, Guide to Getting More Followers, and 37 Keys to Building Better Networking Relationships.

---
Deidra is owner of Magic Wing Administration, providing administrative consultation analyzing the administrative tasks of her clients' businesses. She works with her clients to determine how they can best create systems to manage those tasks so they have time to focus on the revenue-generating activities they do best to grow their business. One of her focus areas is customer resource management and follow-up.
Deidra is author of the forthcoming ebook "Entrepreneur Strategies: How to Optimize Your Business" and has published several articles with http://www.ezinearticles.com.
Deidra began her career in the corporate world, learning hands-on in various roles reporting to C-level executives – as executive assistant, office manager and project manager. But she decided to leave that path to follow her passion and use the skills she acquired to help entrepreneurs optimize their administrative work.