How to Use Facebook Live to Grow Your Business
With Rick Cooper
Wednesday, August 31, 2016
3:00 pm PDT / 4:00 pm MDT / 5:00 pm CDT / 6:00 pm EDT
One of the most tumultuous online marketing strategies over the last few years has been mobile live-streaming video. For example, MeerKat, Periscope and now Facebook Live.
And we've also seen changes with Google Hangouts on Air and Blab.
If you've been waiting on the sidelines to get started with live-streaming video, you have missed some great opportunities that have come and gone.
The road ahead is going to be more challenging.
Join social media marketing expert Rick Cooper and me for an interview to learn about how you can use Facebook Live to grow your business!
Here's what you'll learn about Facebook Live:
Why you need to use it
Tips to live-stream video
How to get viewers for your broadcasts
What to talk about
Tips to drive engagement
Want to learn more?
Sign up now and save the date on your calendar!
Enter Your Information Below to
Sign Up Now!
About the Expert: Rick Cooper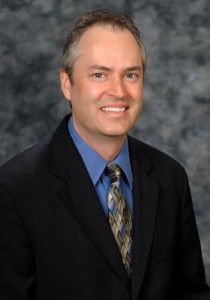 Rick is an Author, Speaker, and Coach. He is author of Seize your Opportunities, Marketing Magic, and Extreme Excellence. Rick works with small business owners who want to generate more leads online and increase sales on the internet. He specializes in working with Coaches, Speakers, and Experts. He helps them leverage their expertise to attract clients online. He has provided marketing consulting and support to some of the top speakers in the world. He is a National Speaker on Online Marketing. He was featured in Comstocks magazine and has been interviewed by The National Networker, AllBusiness.com and the East Bay Times Business Journal.
Rick has been teaching strategies to grow your business online since 2003. He studied with many master marketers and has developed his own brand of simple strategies to help small business owners compete online to get business. His content rich training programs deliver high value strategies focused on helping business owners increase their presence online, generate leads and increase profits.

---
About the Host: Deidra Miller
Deidra is owner of Magic Wing Administration, providing administrative consultation analyzing the administrative tasks of her clients' businesses. She works with her clients to determine how they can best create systems to manage those tasks so they have time to focus on the revenue-generating activities they do best to grow their business. One of her focus areas is customer resource management and follow-up.
Deidra is author of the forthcoming ebook "Entrepreneur Strategies: How to Optimize Your Business" and has published several articles with http://www.ezinearticles.com.
Deidra began her career in the corporate world, learning hands-on in various roles reporting to C-level executives – as executive assistant, office manager and project manager. But she decided to leave that path to follow her passion and use the skills she acquired to help entrepreneurs optimize their administrative work.