Be the Captain of Your Ship: Balancing Life and Work
With Dan Kramer

Wednesday, April 26, 2017
Balancing your life and your work can be tough. Just when you think you have it mastered, the winds of change can catch you off guard, sending you off through uncertain seas.
What can you do to set a course for success in everything you do, not just with a daily to do list, but also with a proactive plan for your life? A proactive life plan that is right for you will mean less time and worry spent on dealing with the baggage of yesterday's mistakes. It will also provide tomorrows that are more likely to generate nuggets of treasure that come in a life well lived. You will be freer to live in today's moment and be able to enjoy the happiness that should be yours. Learning how to steer your ship in the right direction during stormy waters while calming the seas is possible if you know how.

Join relationship-transition coach Dan Kramer and me to learn how you can be the "Captain of Your Ship" to achieve happiness, balance and fulfillment!
Here's what you'll learn on the interview:
Tips on how to focus on what is important
How to use your time more wisely and get things done on time
Tips for delegating responsibilities and tasks
How to communicate more effectively with others
How to be more proactive and have less worry and fear in your life
About the Expert: Dan Kramer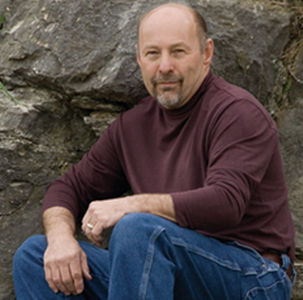 As a teacher and mentor of lifestyle transitional coaching, Dan's goal is to lead his clients to wisdom that encourages independent thought and action. Dan is driven to search for both information and insight.
He has worked for the Johnson and Jackson County Departments of Health as an Environmental Health Specialist since 1975. After graduating from the Coach's Training Institute, he was able to refine these skills into a lifestyle transitioning coaching career that enables him to directly influence those who are determined to see change in their lives.
Drawing on his experiences, he has taught over 100 clients on how to live a more balanced and fulfilled life. His life transition coaching program "Be the Captain of Your Ship and Navigate Towards a New You" has taught his clients and educated groups on how to develop a blue print for the design of their life.

---
About the Host: Deidra Miller
Deidra is owner of Magic Wing Administration, providing administrative consultation analyzing the administrative tasks of her clients' businesses. She works with her clients to determine how they can best create systems to manage those tasks so they have time to focus on the revenue-generating activities they do best to grow their business. One of her focus areas is customer resource management and follow-up.
Deidra is author of the forthcoming ebook "Entrepreneur Strategies: How to Optimize Your Business" and has published several articles with http://www.ezinearticles.com.
Deidra began her career in the corporate world, learning hands-on in various roles reporting to C-level executives – as executive assistant, office manager and project manager. But she decided to leave that path to follow her passion and use the skills she acquired to help entrepreneurs optimize their administrative work.