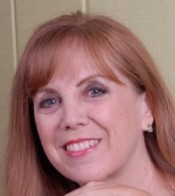 I founded Magic Wing Administration to provide marketing and administrative consulting to entrepreneurs. Maintaining the highest values and standards is of paramount importance to me. See the Code of Ethics page to see my commitment to these ideals.
The company's name, Magic Wing Administration, began with the rainbow wing logo I designed to reflect the idea of soaring free. The magic part is to honor the entrepreneur that inspires me the most, Walt Disney. I have always admired Disney's sticking with his vision through tough times and against the naysayers,  to create family entertainment that was like nothing that had been seen before, from Disneyland to some of the most pioneering films of our time.  My goal is to be as tenacious and innovative as Walt Disney was, and my passion is to help other entrepreneurs create soaring and magic in their business!
I received my B.A. in piano from Scripps College. I decided on that major because I love music and knew if I didn't try to see what I could do if I applied myself, I would always wonder "what if."
But needing to earn a living when I graduated, I began my working career as a receptionist, using the skills I learned working in the college's music library. I was soon promoted to the assistant to the executive vice president and continued my over 30-year career in the corporate world reporting to C-level executives, learning hands-on in various roles, including executive assistant, office manager and project manager.
But it wasn't enough, I wasn't feeling fulfilled. I wanted to make more of a difference and help more people. In 2010 I decided to use the skills I had learned in the corporate world to help entrepreneurs with their administrative work, so I launched Magic Wing Administration. My passion is helping entrepreneurs to optimize their businesses so they can thrive like a soaring bird.
Since then, I have gained several loyal clients. I am very gratified that most of my original clients are still with me.
In my spare time, I love volunteering at the local community theater. From selling concessions to performing on stage, I absolutely adore every facet of the theater.