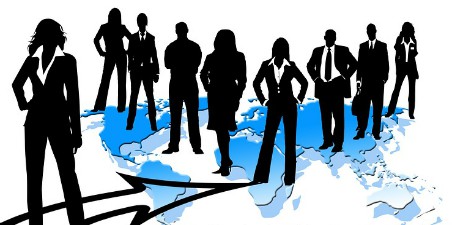 You can't do everything yourself in your business. You need to have a team helping you who are experts in what they do, including joint venture partners who can help you grow your business. This is why it is so important to cultivate business relationships.
Here are 9 tips to help build great business relationships.
1. Make an Effort to Network
Meeting people in person is a great way to get to know people. Get organized and plan a schedule of attending events or other opportunities to network, along with following up and nurturing your new relationships.
2. Face to Face Is Better than Virtual
The internet makes it easy to meet people and stay in touch, but face-to-face contact in person is still the best. Take advantage of any opportunity you have to network offline and interact in the real world with your contacts.
3. Know What You Bring to the Table
Before you set off to network or talk to a prospect, identify the skills, experience, expertise and other value that you can offer others. Take a good look at your resources and skill set to determine what you can do for others. Approach the new people you meet with confidence and let this value show
4. Go for a Win-Win
Don't form relationships based strictly on what others can do for you. If you make each relationship mutually rewarding so that it's beneficial for everyone, it will be much stronger. The other party will be more likely to do things for you when they're also benefiting from knowing you.
5. Stay in Touch
A very important part of cultivating network relationships is staying in touch with those you meet. After I meet someone, I send an email saying it was nice to meet them, then follow up with a phone call.
6. Follow Up with an Offer
For your new contacts, be proactive and offer to do something for them. Offer some kind of help they need that you can provide in just a few minutes. In my "nice to meet you" email I provide a link to a free report. This is a great way to follow up and keep in touch, and also boosts your relationship with goodwill. Your new contact will immediately see the value you have to offer.
7. Use a Customer Relationship Management Platform (CRM) to Stay Organized
Enter each of your contacts into a CRM and record as much as you can about them. Record all pertinent business information as well as any personal information you can, such as their hobbies, family's names, etc. This data can clue you in to their needs and ways you can make connections with them. And with the CRM you can easily schedule follow-up calls or other tasks.
8. Maintain Professionalism
Although you want to establish a mutually trusting relationship, and some may grow into a friendship, your business contacts aren't your friends at first. Keep the appropriate level of professionalism with your business contacts. Always correspond with them politely and don't forget the say "please" and "thank you."
9. Pay Attention
Through each contact with your contacts, pay attention and listen closely. This is how you learn what they're struggling with so you can offer ways to help. You also need to recognize if your contact with the person is intrusive and whether or not it's valuable to them.
Conclusion
As much as possible, make your relationships valuable to the other person. Don't make it all about what you need from them. If your contacts get great things by knowing you, they'll be on the lookout for ways they can reciprocate and help you too. This is how you build long-term relationships.
Your turn: What are ways you build great relationships in your business?
Deidra Miller
Entrepreneur Strategy Specilalist